How to create EFT files for ATF Form 4 transactions
Lakota Software Solutions has developed the applications you need to create a compliant EFT file for a variety of different scenarios, with the most recent scenario being NFA transactions via the ATF eForms portal.
On December 21, 2021, the ATF released a new update to their eForms website, which now allows FFL dealers to submit fingerprints digitally.  There's also a useful YouTube video on how to fill out Form 4.
Now for the good part: How to Create and EFT.  Here's the step-by-step guide:
Step 1 – collect the customer's biographic data (name, DOB, citizenship, height & weight, etc.)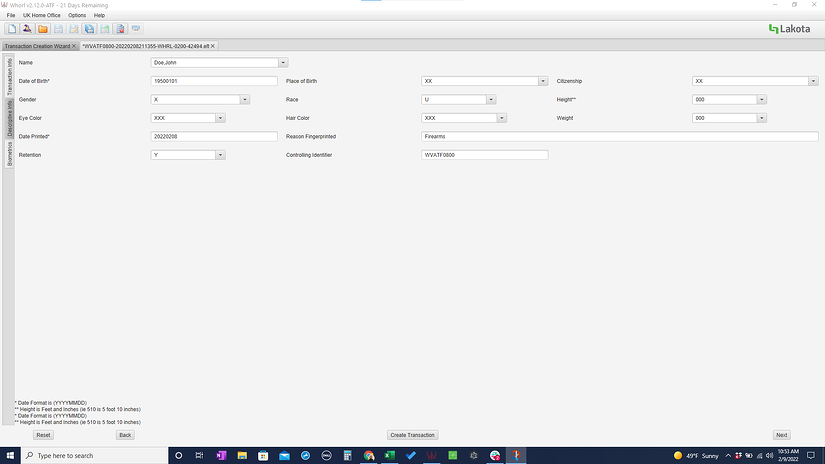 Step 2 – collect the fingerprints digitally using a live scan device or fingerprint card conversion tool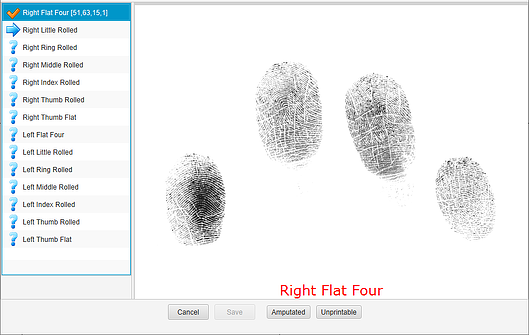 Step 3 – package all of the data into an EFT file using the correct Type of Transaction (TOT) according to the specification being used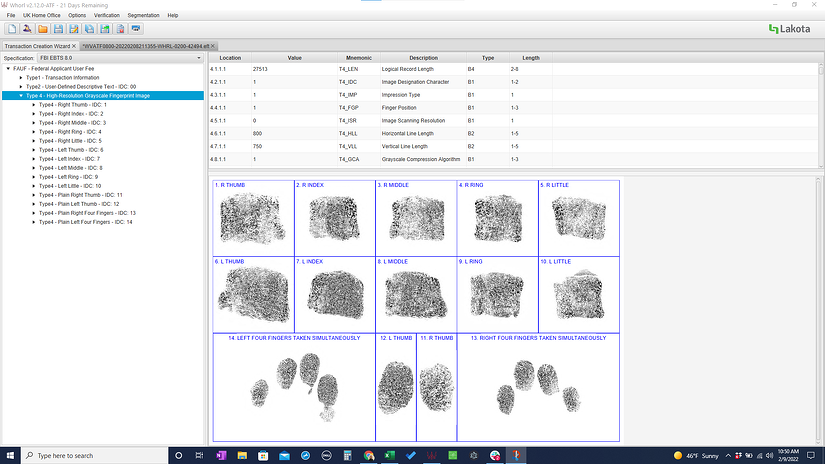 If you already have a system in place to meet these steps, you are in good shape!  If you are lost and don't know how to accomplish some or any of these steps, have no fear.  Our Whorl application (images shown above) and EFT Creator site (coming soon) are available to help you create EFTs in a simple and affordable manner!
If you would like to learn more about the process, please reach out to me via email or by phone at 304-816-4804.  I will be happy to offer a no-obligation assessment of your current process and what you may need going forward!